Brexit: UK Government advice to help you prepare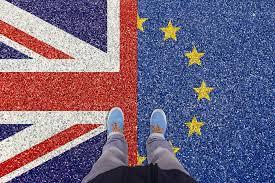 As you are aware, the United Kingdom is planning to leave the European Union on the 29th March 2019 at 2300hrs. Unfortunately, there is still a huge amount to be agreed about the UK's future relationship with Europe.
The potential effects on our industry are numerous. Planning for such a historic event is therefore extremely difficult, especially when we do not know exactly what we are planning for. However, there are a number of simple steps that can be taken to help us all be in a better position in the event of a "No Deal" Brexit scenario. Therefore the UK Government has produced a set of guidelines to assist us in this process (although much more may be required and this certainly isn't exhaustive as many factors may change).

Motis has been very careful not to provide any misleading information about Brexit and the requirements of our customer base, however, we do believe that some of the points are clear and simple and would be a good basic practice to follow in the first instance whatever the outcome may be.

We will update this page with any information we feel is relevant/useful to our customers however we will not be adding every single Brexit related article, possibilities or speculation (and hasn't there just been some of that!!!). In short, we will try to keep the contents as simple, factual, relevant and as useful as possible for our customers.

Click the flag links to the right of this page to access articles released by the UK Government in relation some initial (but not necessarily exhaustive!) actions in anticipation of the possibility of a "No Deal" Brexit.?
Here is a link to the Government website explaining what UK International Traders have to do to prepare to Import goods to the UK:
https://www.gov.uk/guidance/register-for-simplified-import-procedures-if-the-uk-leaves-the-eu-without-a-deal
And the following refers to Exports from the UK:
https://www.gov.uk/government/publications/partnership-pack-preparing-for-a-no-deal-eu-exit/preparing-for-a-no-deal-eu-exit-step-by-step-guide-to-exporting