Motis FSA Dover - 24/7 UK Cargo Distribution / Consolidation - Your Depot/Platform for the UK & Ireland
---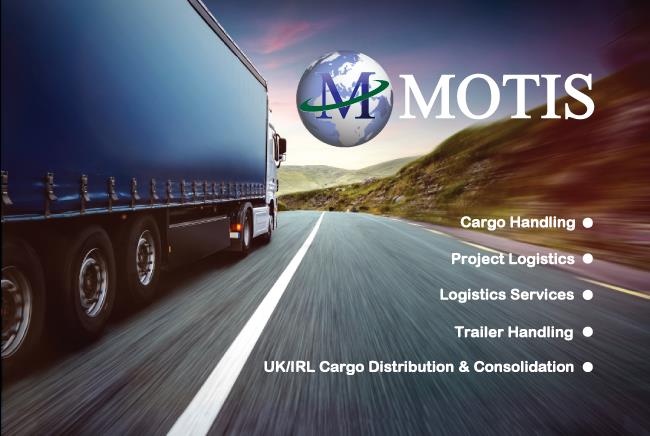 To book or make an enquiry please call
+44 7776 526118 +44 1303 847842 or email

pallets@motisfsa.com
We recognise that European transport is a 24 hour environment and are pleased to inform you that our loading bays are fully manned day and night. For more information please download our Cargo services flyer
Motis have 24-hour cargo handling facilities at Dover. Vehicles can be unloaded from the back or through the side using purpose-built loading bays. Most cargoes can be handled whether ambient, chilled or frozen. ADR can also be arranged with prior notification. Goods can be offloaded and stored, transhipped, cross-docked or simply restowed – depending on your requirements.
---
Motis FSA Offer the most effective geographical point for cargo consolidation.
Operating a Pan UK/Pan European Cargo Collection and Delivery service utilising Dover as a central Hub.
Collect Cargo anywhere in the UK and Ireland for Consolidation and collection (24 hours a day) in Dover

Receive Cargo in Dover 24 hours a day for onward delivery anywhere in UK/Ireland.

Arrange door to door collection and delivery between the UK/Europe and beyond utilising Dover as a Hub.
Forwarders can have a great scope of available trailer space (as majority will exit via Dover)
Motis FSA, Dover can also be used as a Hub for collection and delivery throughout Europe (i.e. not just UK)
---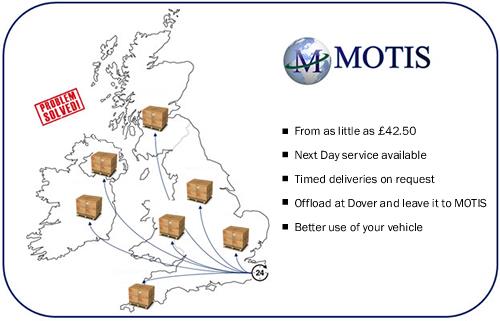 Watch this video to find out a bit more