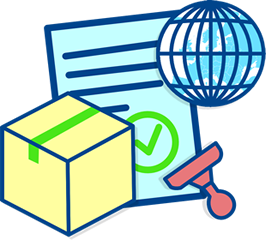 Based at the Port of Dover
Motis Freeflow provides a diverse range of Customs Clearance services, as well as truck parking, and cargo handling & distribution all at the same facility.
Not only will you receive an excellent service for your customs requirements, but also benefit from the Convenient location in Dover Western Docks and excellent driver services on site (350 Secure Truck Spaces, Café, Showers etc). Services offered include:
Why choose us?
Export & Import Entries
Transit Documents (T1 & T2)
T.I.R Completion
ENS/ICS Safety & Security Declarations
GVMS/GMR Creation
Preferential Parking Rates for Freeflow Customers
The One-stop Shop
Comprehensive Customs Service
24/7 Truck parking for up to 350 trucks
First class driver facilities
Cargo handling & distribution options
Freight forwarding service
Book your ferries with us
For further information, please don't hesitate to contact us.
Enquire Now