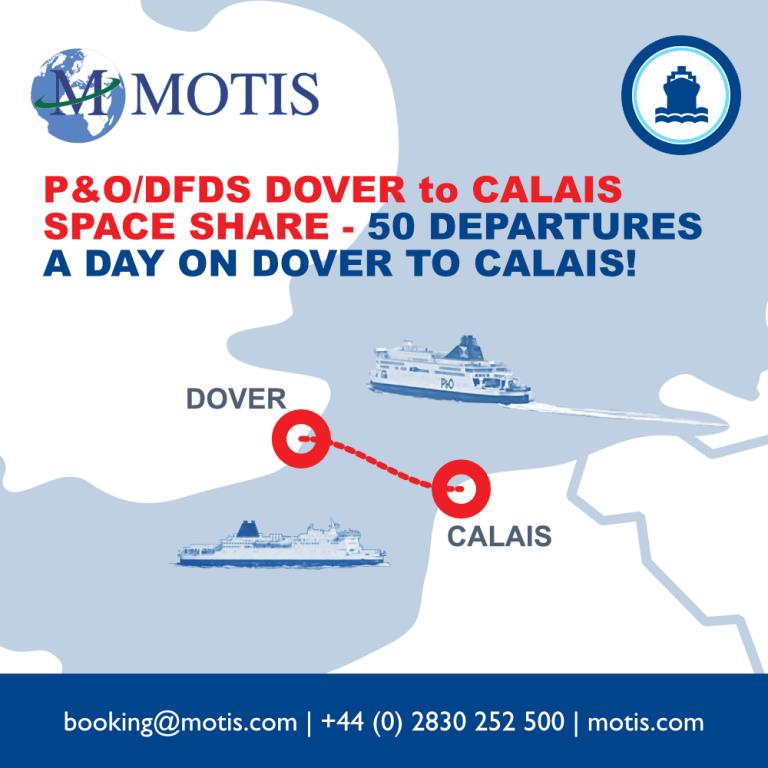 From July 2021 P&O and DFDS Ferries have agreed a Space Share Agreement on the Dover to Calais route resulting in 50 Departures a day in each direction.
This means that you continue to book with Motis & your Vehicle checks in at the P&O booth in the normal way. At this point, the vehicle will be allocated to the first available vessel (either P&O or DFDS) which ensures you get on the next available departure regardless of the operator.
You will also continue to be charged at your existing (excellent!) Motis P&O rate (irrespective of the Vessel operator your vehicle shipped with) and invoices will be sent from us in the usual manner.
In short, you will get a vastly improved service with an estimated benefit of over 30 Minutes per transit and retain the existing competitive rates you have with Motis, what's not to like!
If you require any further information on this, your current pricing or anything else Ferries or Customs, don't hesitate to contact us.
Back