*** Mont Blanc Tunnel and RN205 Restrictions ***
We want to keep you informed about the latest developments that may impact your travel plans in the Mont Blanc Tunnel and surrounding areas.
As previously advised, the full closure of the Mont Blanc Tunnel, initially scheduled to start on Monday, 4 September, has been postponed. This change is due to the closure of the Fréjus tunnel to heavy goods vehicles.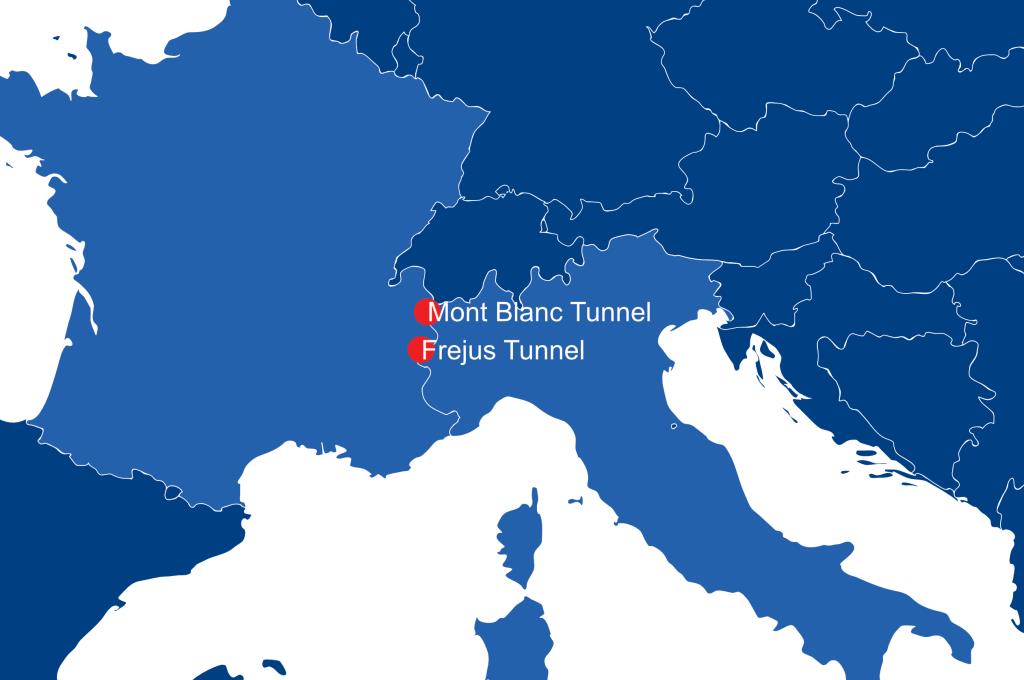 What You Need to Know:
Mont Blanc Tunnel Open: The Mont Blanc Tunnel remains open and operational, at least until the end of this week.
Access to Fréjus Tunnel: The A43, which provides access to the Fréjus tunnel for heavy goods vehicles, will remain closed until it is deemed safe to reopen.
Traffic Control on RN205: To ensure smooth traffic flow and avoid long queues on the access road to the Mont Blanc tunnel, authorities have implemented traffic control measures. These restrictions apply to vehicles over 7.5 tonnes traveling toward Italy on RN205. They will be in effect until 9 September 2023, 22:00.
Designated Parking Areas: Heavy goods vehicles affected by these restrictions will be stopped and directed to designated parking areas, which are specified in the Prefet document linked [here].
Exemptions: These restrictions do not apply to vehicles with justifiable destinations, such as Les Houches, Chamonix, Vallorcine.
Please plan your journeys accordingly, taking into account these traffic management measures. We recommend checking for updates from local authorities for real-time information.
Your safety and efficiency are our top priorities, and we will continue to keep you informed about any changes or developments that may impact your travel plans.
If you have any questions or need further assistance, please don't hesitate to contact our customer support team at booking@motis.com or +44 2830 252 500.
Thank you for choosing us for your transportation needs. We appreciate your business and look forward to serving you effectively.
Safe travels.
Back