We want to update you with a revised Liverpool – Dublin sailing schedule for the next three days, due to operational reasons.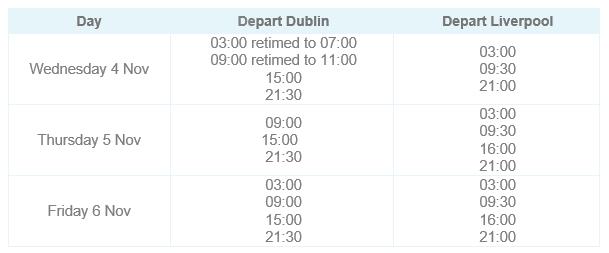 Check in as normal. Timetable subject to change
Please also note that because of roadworks in the Port of Liverpool from 26 October to 20 November, drivers are advised to use the Stand Rd entrance as much as possible.
If you have any questions, please do not hesitate to contact us on +44 (0) 2830 252 500 or email booking@motis.com
Back