Due to adverse weather, a revised schedule will be in place this weekend.
Saturday night's 21:00 sailing from Liverpool will be loaded that evening but will only sail on Sunday morning at 09:30. It will arrive in Dublin at 20:00. Normal cut offs apply.
Sunday evening's 21:30 sailing from Dublin will now depart early at 19:00 and arrive on schedule in Liverpool on Monday morning.
The schedule for the double Irish bank holiday at the end of the week is included.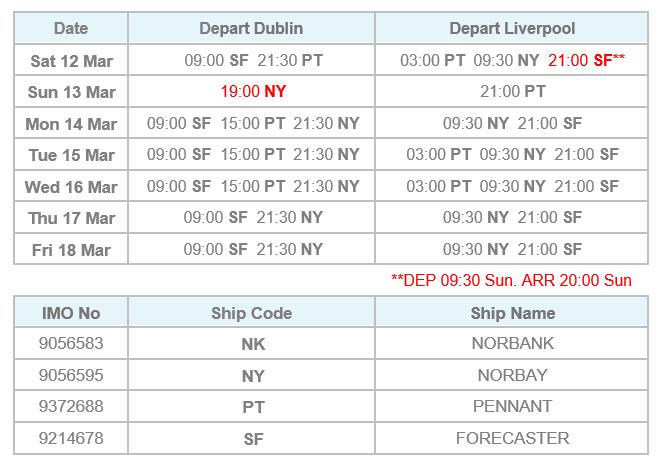 This timetable is subject to change at all times.
If you have any queries or would like to make a booking please contact our Operations Team on
+44 (0) 2830252500 | booking@motis.com
Back