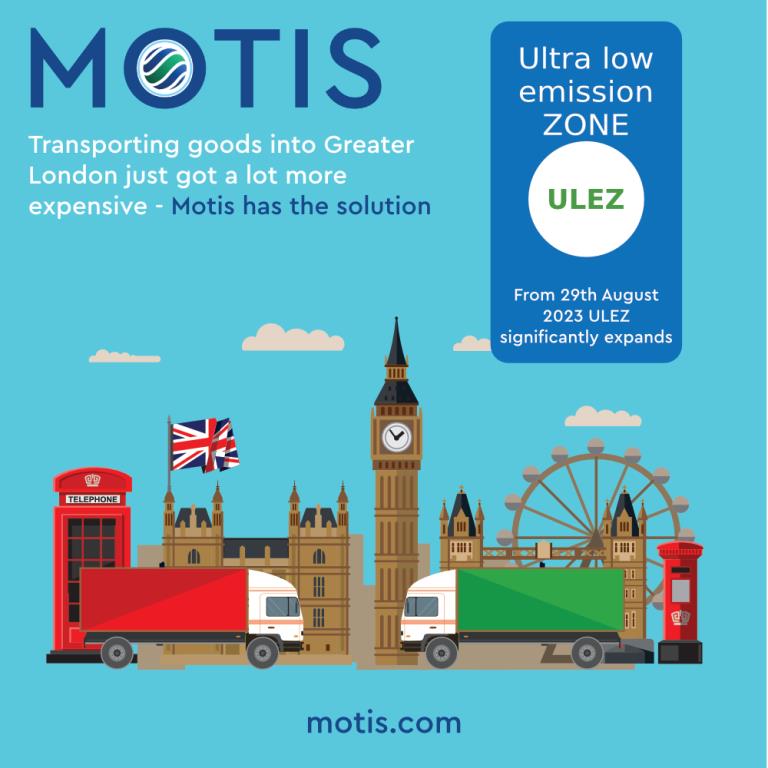 From 29th August 2023 the ULEZ (Ultra Low Emission Zone) significantly expands in area https://lruc.content.tfl.gov.uk/ulez-londonwide-expansion-2023-long-dwell-map-v2.pdf
Simply deliver your Cargo to our Facility in the Port of Dover when you arrive in the UK (open 24/7) and we will deliver next day into London (or anywhere else for that matter!). If you have goods to collect in London, we can also arrange collection and have them available to you (24/7) the next day at our Dover facility, last call before you leave! Our Cargo services can benefit you operationally wherever there are collections / deliveries to be made, especially in London now that the costs to do so have significantly increased!
You can also book collections / check pricing on our new Online platform available in your customer portal on www.motis.com.
Back