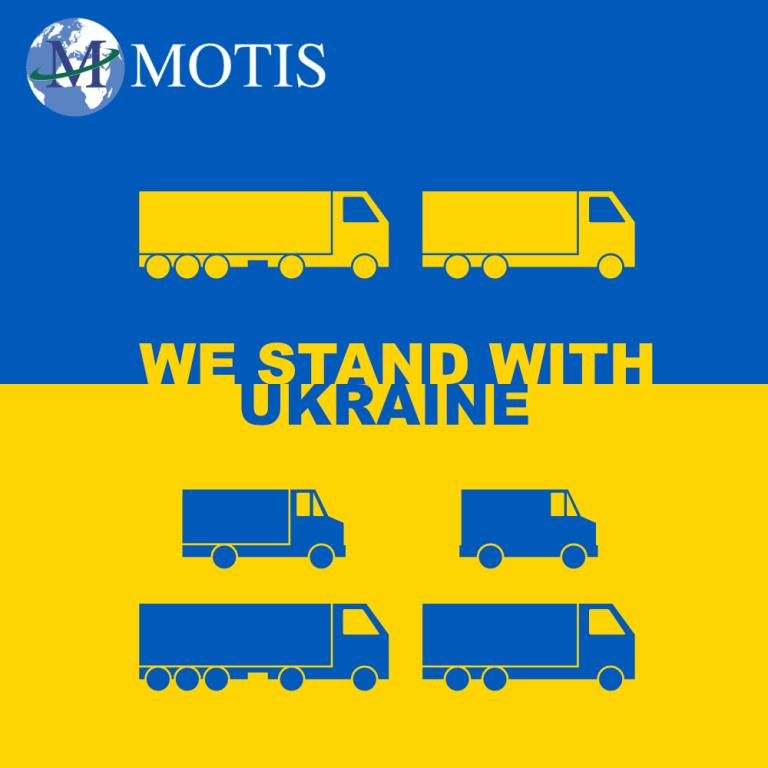 Upsetting and Shocking scenes over the last few days following Russia's invasion into Ukraine and fears of serious humanitarian issues going forward, not just for those left fighting in Ukraine but for the 100's of thousand's of those fleeing the country & Motis want to do what we can to help.
For any Ukrainian drivers who either need to return to Ukraine or are unable to return and wish to find parking facilities, we are happy to provide a number of spaces at either our facility in Dover or Folkestone and support them in anyway we can in Kent for their safe return/stay.
For those who are sending Humanitarian Aid from UK to one of the Polish consolidation centres for onward shipment we are also happy to provide free support in the customs formalities for Humanitarian aid to Ukraine through our Motis Freeflow division.
We can also provide a limited "consolidation" point in Dover for Cargos going to Ukraine but will only be able to assist with Palletised goods and options for transportation to PL for onward shipment to UA. Due to limited space we will have to consider on an enquiry by enquiry basis but we are happy to help if we can.
For Parking enquiries for Ukrainian drivers returning home, please contact jamie.hennessy@motis.com, for Cargo consolidation contact freight@motis.com and for Customs support please contact commercial@motisfreeflow.com and we will help however we can (Quote Ukraine Aid).
Back