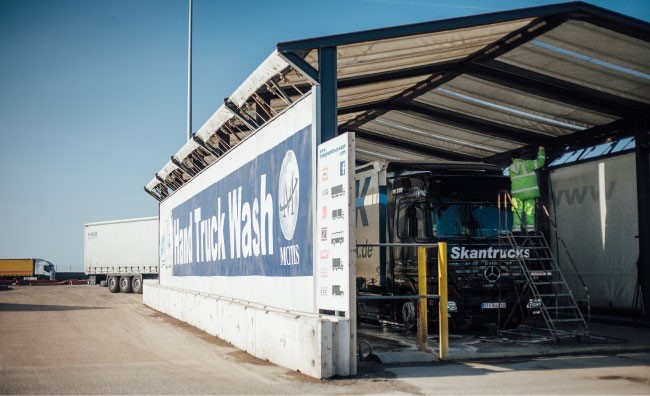 Motis is pleased to provide everything for the driver, the cargo and the truck. To this end, we have also installed a hand truck wash.
A truck cleaned by hand has a far better finish than you can get from a machine. We are able to clean most vehicle types including trailer interiors and cab valets.
We use the latest foams and waxes to ensure a maximum shine and a finish to be proud of.
Rates are extremely competitive and the finished product is first class. Pop in and leave with a shine!
Back