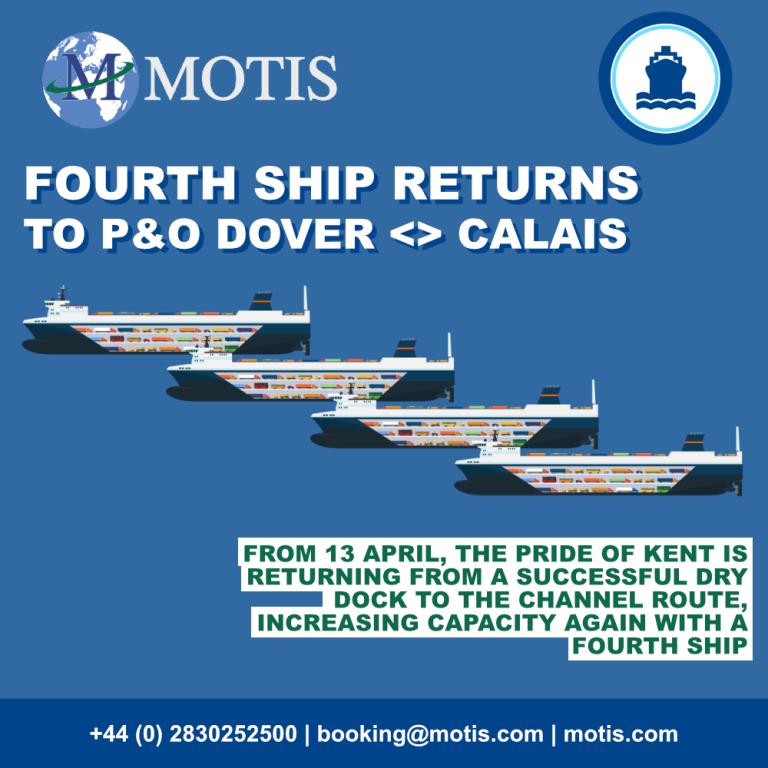 From13th April, the Pride of Kent is returning from a successful dry dock to the P&O Channel route.
FREE FOOD ON OFF-PEAK SAILINGS

The Free Food Offer continues until the end of April and many drivers have already been enjoying the variety of food offering on board P&O Channel ships.
All drivers sailing with P&O between midnight and 08:00 Monday to Friday and all weekend between midnight on Friday and 08:00 on Monday will be able to claim a free meal during their trip.
WHAT'S NEW?

While P&O ships were going through their yearly service, They have also added new couchettes to all their ships to allow drivers to take their legal breaks in comfort while sailing with P&O between Dover and Calais.
The new couchettes not only allow drivers to take a well deserve break, but also meet the standards of regulations for driver rest period.
To book or make an enquiry please contact +44 (0) 2830 252 500 or booking@motis.com
Back