Please see below P&O Announcement
We wish to advise you of a temporary amendment to our Saturday afternoon departures from both ports for the next three weekends. The last sailing from each port will be at 16:00. Thereafter the sailing reverts to 17:00.
*16:00 sailings on Saturdays will operate until 3 October only
**17:00 sailings on Saturdays will resume from 10 October onwards
Please also see below a change to the weekend schedule until further notice.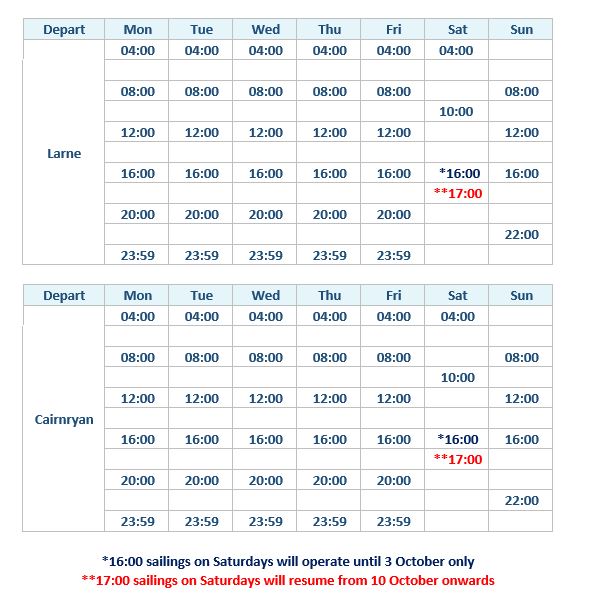 Crossing time: 2hrs. Timetable subject to change
If you have any questions or enquiries please call the office on 028 302 525 00 or email booking@motis.com
Back