P&O Ferries has announced the early completion of the annual dry dock period for the Dublin-Liverpool route, and the resumption of normal service from Saturday morning, 22nd April 2023.
The dry dock period, which began on 10th April, was originally scheduled to last for several weeks. However, due to the efficient work of the maintenance team, the work has been completed ahead of schedule, allowing the resumption of normal ferry services between Dublin and Liverpool.
The company has expressed its gratitude to passengers for their cooperation and support during this period of disruption. P&O Ferries is committed to providing a safe and efficient ferry service, and the dry dock period is an essential part of its maintenance programme to ensure the continued safe operation of its vessels.
The normal schedule, which is outlined below, will resume from Saturday morning, 22nd April 2023.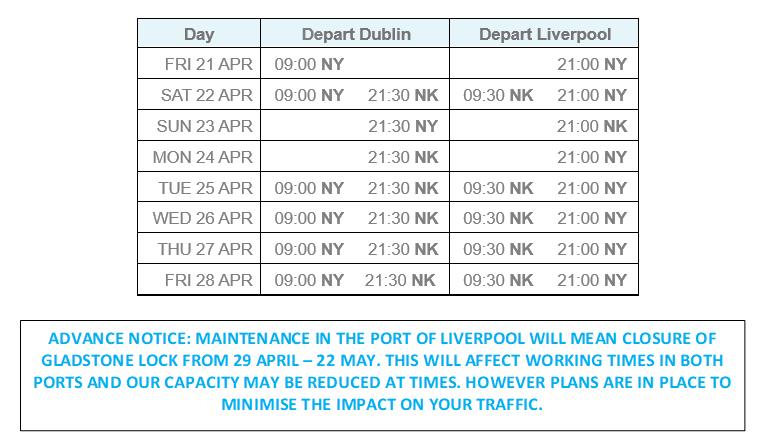 For further information, or to make a booking please contact us at booking@motis.com, call +44 (0) 2830 252500, or visit motis.com
Back