Due to demand P&O are pleased to add in the following additional sailings on the Zeebrugge Teesport route this weekend:
Sunday 27th November: Teesport to Zeebrugge
Monday 28th November: Zeebrugge to Teesport
Please find our schedule for the next week below.
Teesport <> Zeebrugge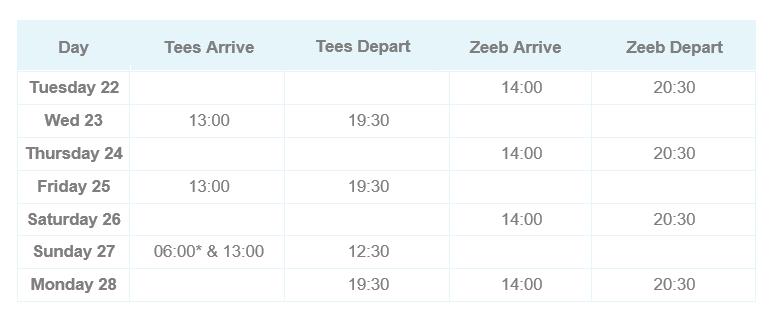 *arrival follows the EUTE service. The cut-off for all freight is the arrival time for both ports. The rest of the schedule remains unchanged. All sailings subject to change.
If you have any queries or would like to make a booking please contact +44 (0) 2830 252500 or booking@motis.com
Back