Mandatory Wearing of Face Masks whilst travelling with P&O Ferries
The use of a face covering is a legal requirement, at all times, on board ships and must cover the mouth and nose from the moment the driver leaves their cab having been loaded to the vessel.
The mask must be worn at all times, except when they are in the restaurant.
P&O's Ship Wardens politely remind all tourist and freight passengers please ensure to wear a face coverings as required to travel.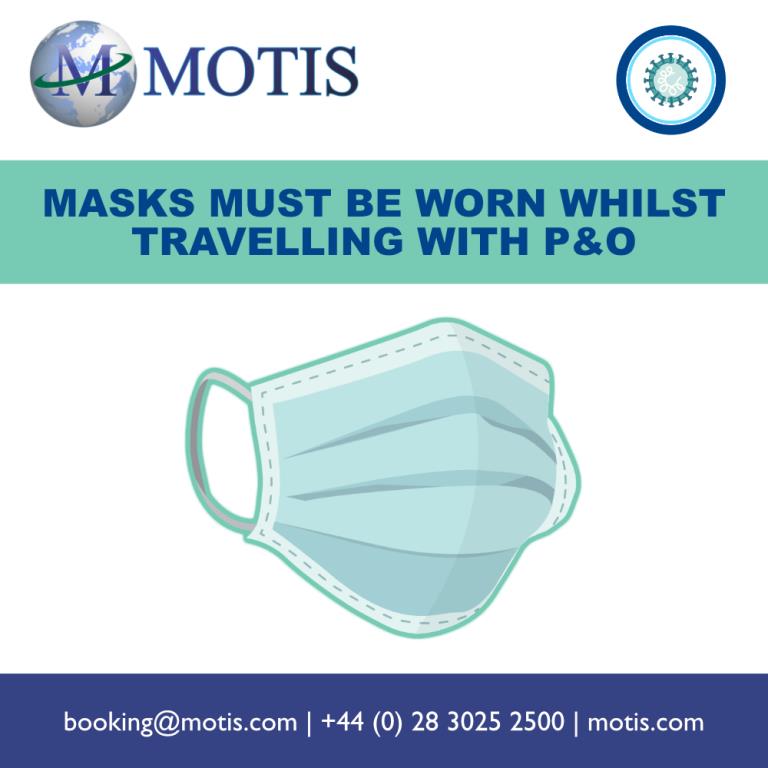 Back