Please see below the schedule for our Dublin/Cherbourg/Dublin route for June 2023.
Just a reminder this week is the beginning of the two-weekly timetable on the Dublin/Cherbourg schedule.
You will see from the attached the change on the weekly sailings:
Week 1: Monday, Wednesday, Friday, Saturday and Sunday
Week 2: Tuesday, Thursday, Friday & Saturday.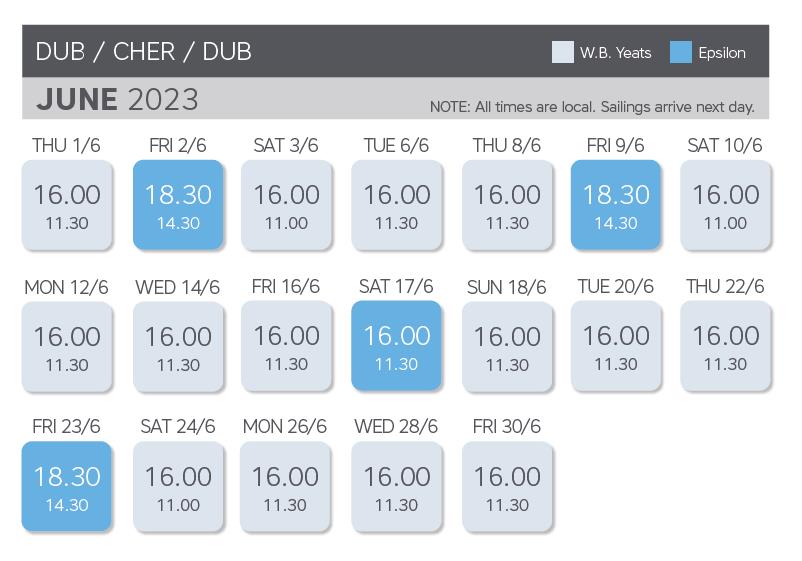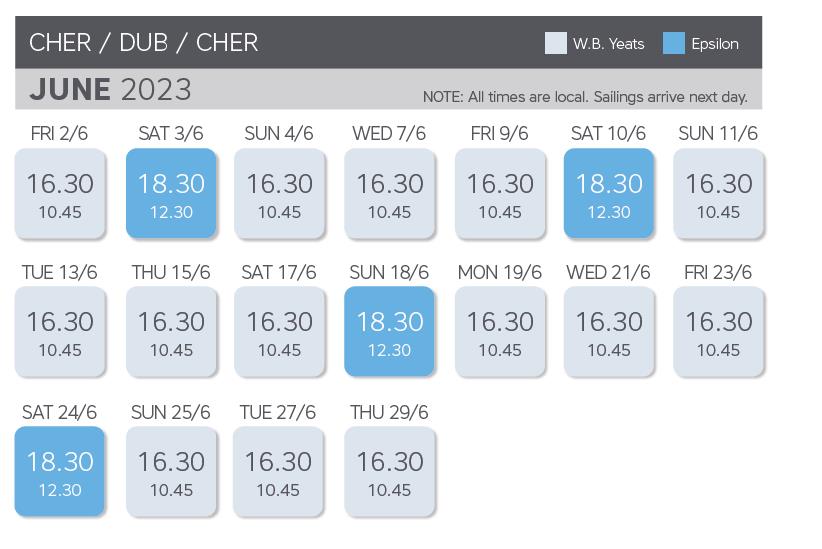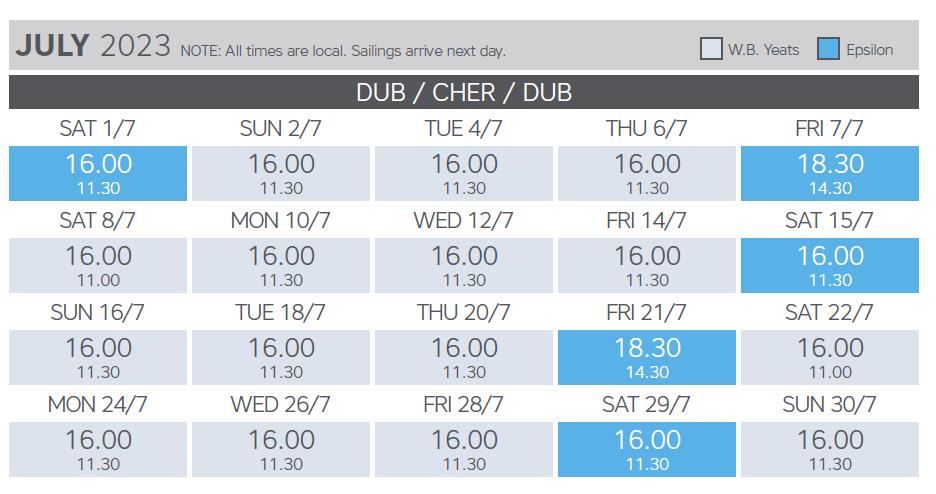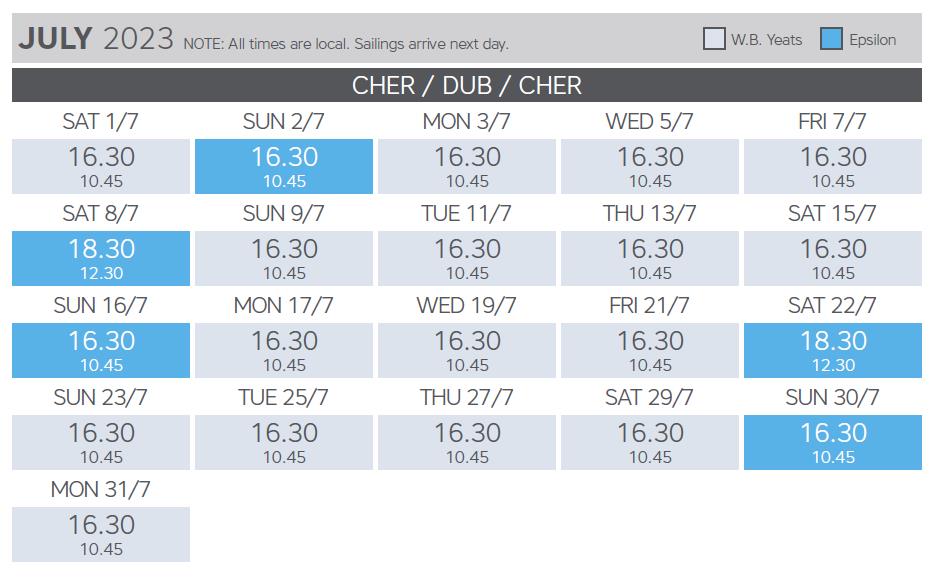 Back