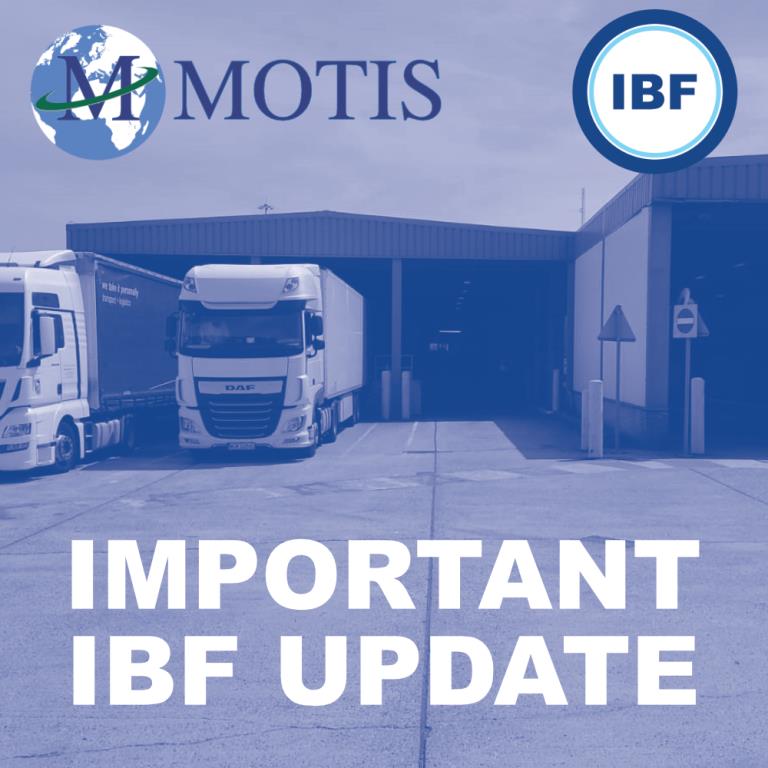 HMRC have scheduled a stress test of the IBF site in Sevington (Ashford) starting at 23:59hrs Monday 12th September, Finishing at 23:59hrs Friday 16th September.
During this period IBF facilities will not be available at our site in Dover Western Docks and for processing GMR's / ATA Carnets during this period your driver must go to the Sevington site. There is an exception for vehicles carrying live animals or ADR Products which cannot be processed at Sevington, and these will be handled at Motis DWD as normal.
Motis DWD will still be open during this period (24/7) for the following functions:-
Customs processing of Live Animals and ADR Cargo
Truck Parking
Processing of Inventory Linked Customs clearance
Cargo Handling / Distribution
Café Facilities
Motis Freeflow
Full IBF Facilities at DWD (i.e. processing of GMR's / ATA Carnets etc) will resume at 23:59hrs on Friday 16th September once the stress test has been completed.
Back