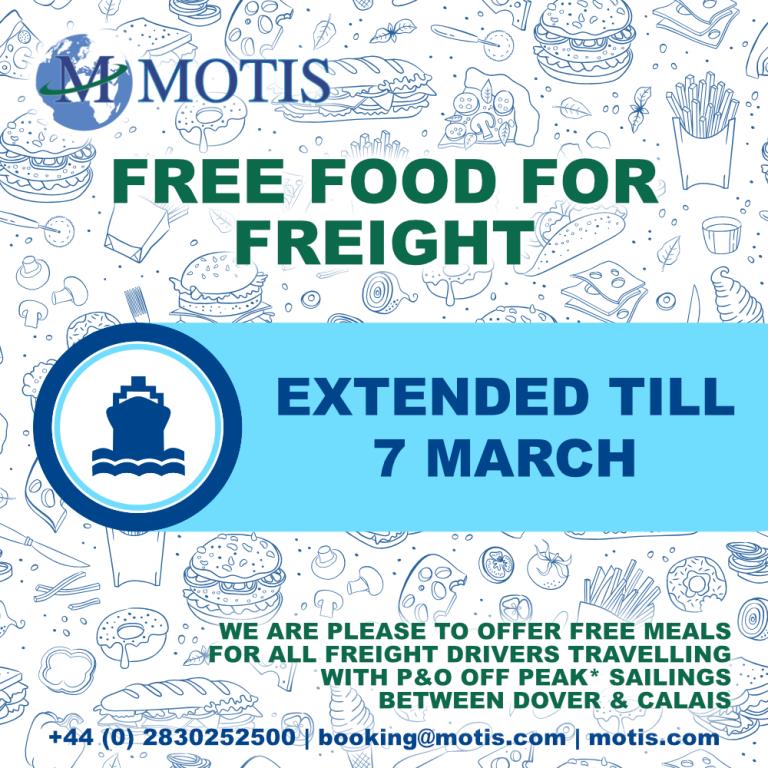 Free food for February has received an amazing response from freight drivers. We're happy that you have been enjoying the complimentary meals for nearly a month now. Although February is coming to its end, we're pleased to announce that the free food offer has been extended by a week - until 7 March.
HOW DOES IT WORK?

To grab a FREE meal, all freight drivers have to do is cross the Channel with us before 7 March 2021, on a sailing during the following days and times:

*Monday to Friday
from 00:00 to 08:00

*All day Saturday & Sunday
starting at 00:00 on Friday and ends at 08:00 on Monday

When drivers get to the till they just have to present their freight boarding ticket to a member of the P&O team and enjoy their free meal.
Back