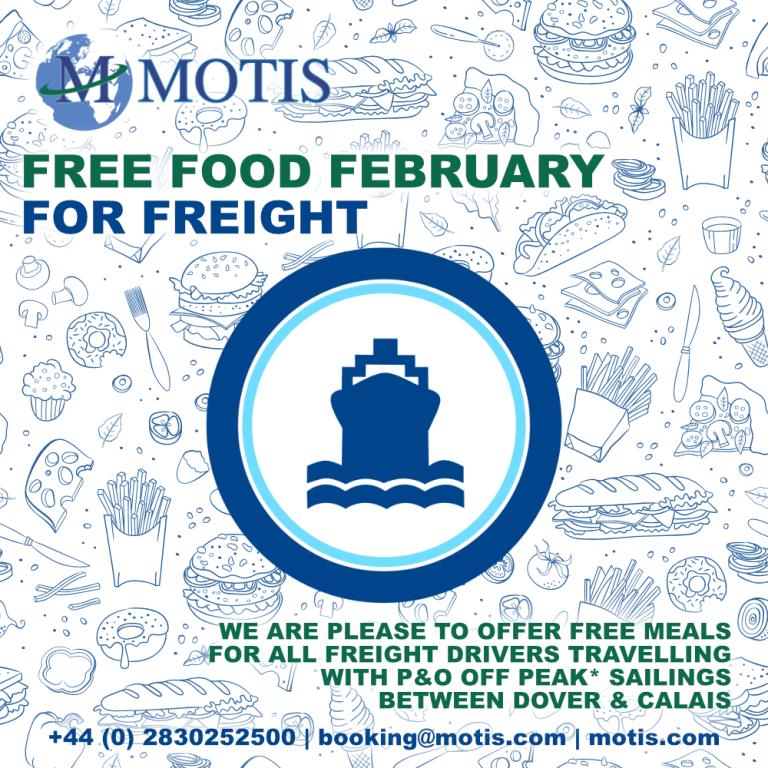 Starting from Monday 1 February P&O will offer complimentary meals to all freight drivers travelling between Dover and Calais on their Off-Peak* sailings. Yes, you are reading this right P&O are offering FREE food to all drivers.
All your favourite dishes, including fish and chips, beef stew and the all-important Full English Breakfast will be on the menu. P&O chefs are busy planning a list of delicious options so they can surprise you or your drivers with the variety of hot, good-hearted and satisfying meals that you expect when you travel with P&O.
To grab your FREE meal, all you have to do is travel with P&O in February on an Off-Peak sailing during the following days and times:
*Monday to Friday from 00:00 to 08:00
*All day Saturday & Sunday starting at 00:00 on Friday and ends at 08:00 on Monday
When you get to the till just present your freight boarding ticket to a member of the P&O team on board and enjoy your delicious free meal.
To make your freight ferry booking contact
Back