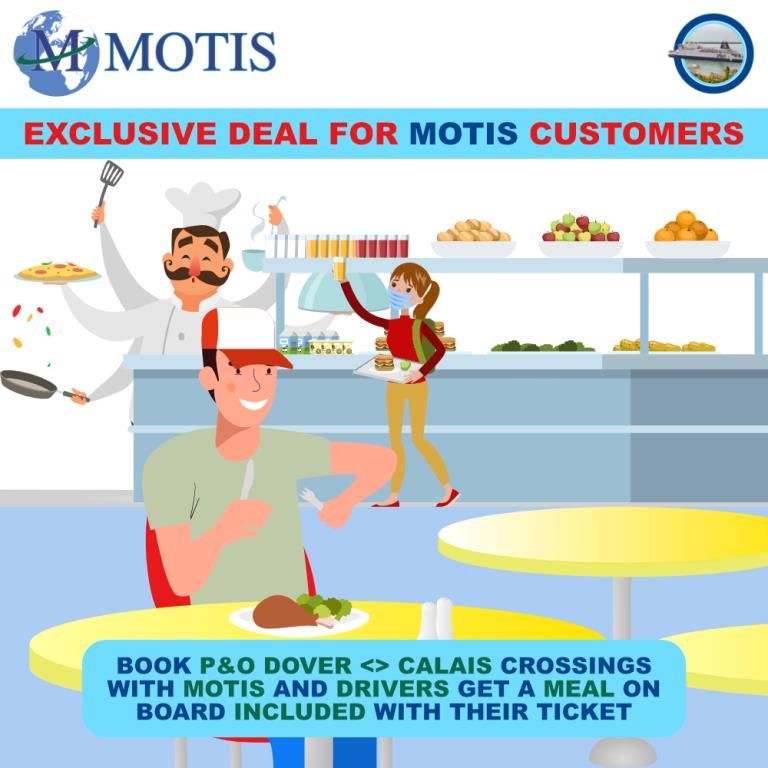 When booking P&O Dover > Calais > Dover with Motis, your drivers will receive a 2 Course meal onboard included with their ticket.
This is an Exclusive offer to Motis customers as we strive to ensure the most important component of the Transport industry (the Driver!) is being well looked after.
When Motis customers check in with P&O in Dover/Calais they will be presented with a Meal Voucher (max 2 per vehicle), which can be redeemed for a 2 Course meal in the Route Master restaurants onboard all of the P&O Vessels operating on the Dover > Calais > Dover route.
Route Masters has always had an excellent reputation for good quality food, so we are sure this is a welcomed additional benefit to our customers when booking with Motis.
TO BOOK +44 (0) 2830252500 | booking@motis.com |
Back