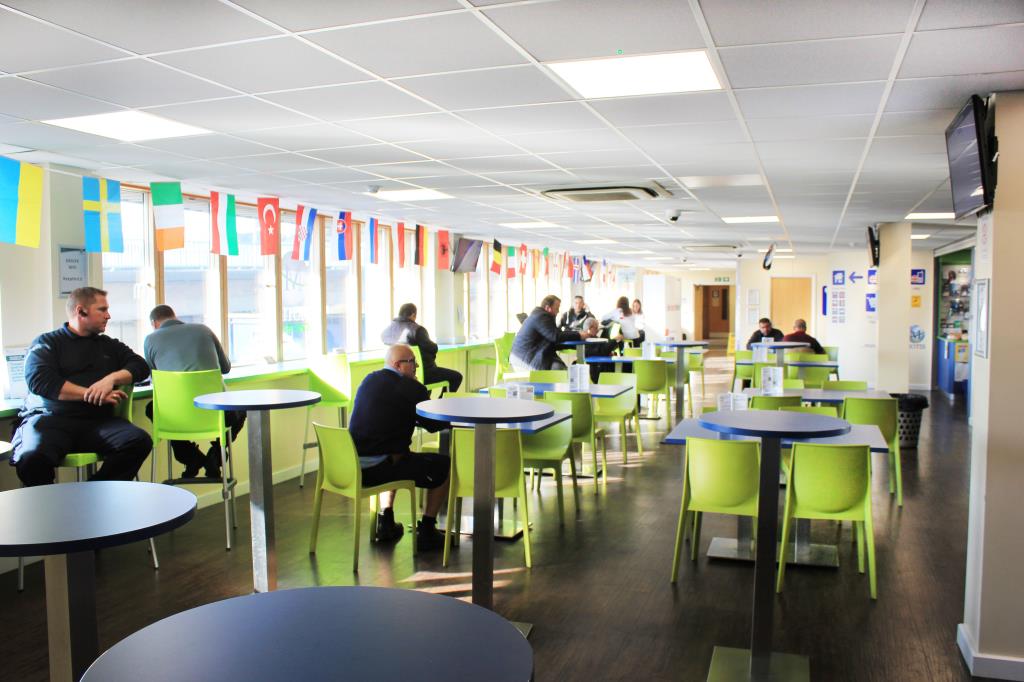 Motis is pleased to provide a fantastic array of different meals, drinks and snacks, all at great prices. The Motis Café/Bar is a clean, comfortable environment where customers can enjoy food, watch TV and enjoy free WiFi.
The Café area is also right next to the Cinema TV lounge which offers comfortable seating. BT Sports and Sky Sports are available throughout the Cafe for your entertainment.
We also sell a great variety of essential items in our well-stocked shop. Milk, eggs, cereals, water, alcohol and much more! We even stock useful items like high visibility jackets & coats, lights, flasks, cool boxes and chargers!
Toilets and showers are just around the corner for your convenience.
Back